Welcome to the Northern California ASPRS website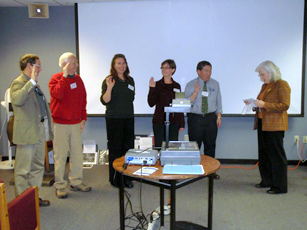 2012 Region of the Year!
The American Society for Photogrammetry and Remote sensing (ASPRS) aims to advance knowledge and improve understanding of mapping sciences and to promote the responsible applications of photogrammetry, remote sensing, geographic information systems (GIS), and supporting technologies. (Adapted from ASPRS)
This website is the online headquarters for the Northern California region of ASPRS, which includes Northern California, Northern Nevada, and Hawaii.
Who are we?
We are a group of professional and student photogrammetrists and remote sensing analysts, who gather on a regular basis to share knowledge and network between our colleagues. Members page.
2014 Newsletter
The Northern California Region is very excited to announce our second region newsletter of 2014 (Vol. 3, Issue 2). Download it now to learn about the October Symposium, potential region mergers, new members, and enter the historic aerial photo contest! For more recent news please visit our Events page.